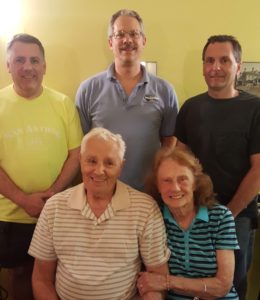 Music Mart Tv has been delivering results since we opened in 1955. Our goal is to provide both a superior customer experience and tremendous value for our customers.
Family-owned business for over 60 Years. Servicing electronics and our community since we have opened in 1955! We have two locations; in Northern Cambria and Ebensburg Pennsylvania. We are able to offer a little bit of everything from music, to electronics, to appliances. We also service broken electronics. Why buy new when you can fix what you have? Customer service is our #1 priority, because our great customers are what make our business, a great business!
We love our customers and welcome your feedback and suggestions. Use our Contact Us page to tell us what we're doing right or what we can improve on.
For more information about our great team members: click here.